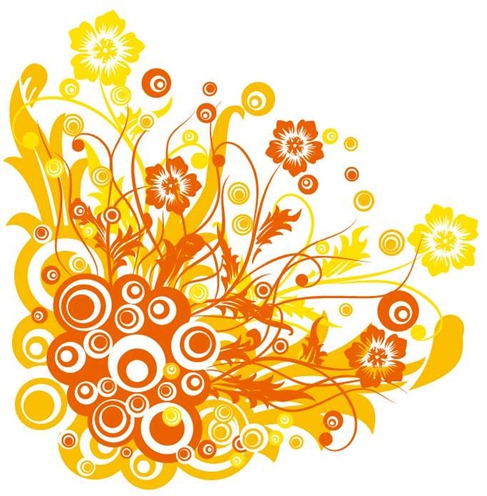 I know I've said this before but I LOVE YELLOW. I especially like those swirls over there. The orange just kind of makes it pop. =D What do you think?
OK, OK. I know you guys liked the other template. But I had a revelation last night about something like this (though it was a little bit different, but that's OK).
Sooooo......... it's Saturday. You wake up late. You eat a warm breakfast that your mom makes for you (if you still live at home, because otherwise you're probably going to make yourself a cold bowl of cereal and be WISHING that you were still living with your mother and there was some warm sausages and eggs sitting on a plate in front of you instead of the dread Lucky Charms and 2 percent sitting and getting soggy in a bowl as you read this and almost spit out your milk on the computer screen). :)
So, what's late for me? Well, this morning's late was 6:45 (OK, not that late, right?). But I read for an hour in bed. So that turns to 7:45 (still not that late for a Saturday, but anyway.......).
So....... what's up?
How do you guys like Jessie Bender?
What's your favorite kind of blog design?
;)
~Storyteller
P.S. I bet this is really boring. Sorry. :)